I'm trying to find out how the tempo sliders work when I'm using all 4 decks on my Reloop Mixon 8 Pro, using djay pro on my iPad, sync enabled on all 4 decks.
It looks like moving the slider up and down only sometimes changes the tempo on a deck, but I cannot tell what the logic is.
What I have tried:
Load a different song on each of the 4 decks.
Click sync on each of the decks.
First question, how do I know which deck is the "main" deck that all the other 3 decks will sync the BPM to?
Load a new song on deck 2.
After a second or two, the BPM on the deck 2 is in sync.
Now I move the tempo slider on deck two down, but nothing changes on the display and I can hear the song isn't changing BPMs.
Then I go back up and somewhere near the middle, it starts updating the BPM.
But sometimes, as soon as I move the tempo slider, the BPMs change. I think this might be related to picking the slider that adjusts the master/main deck, but like my previous question, how do I tell the deck that is the primary?
I recorded a short video showing what I mean, any help would be great!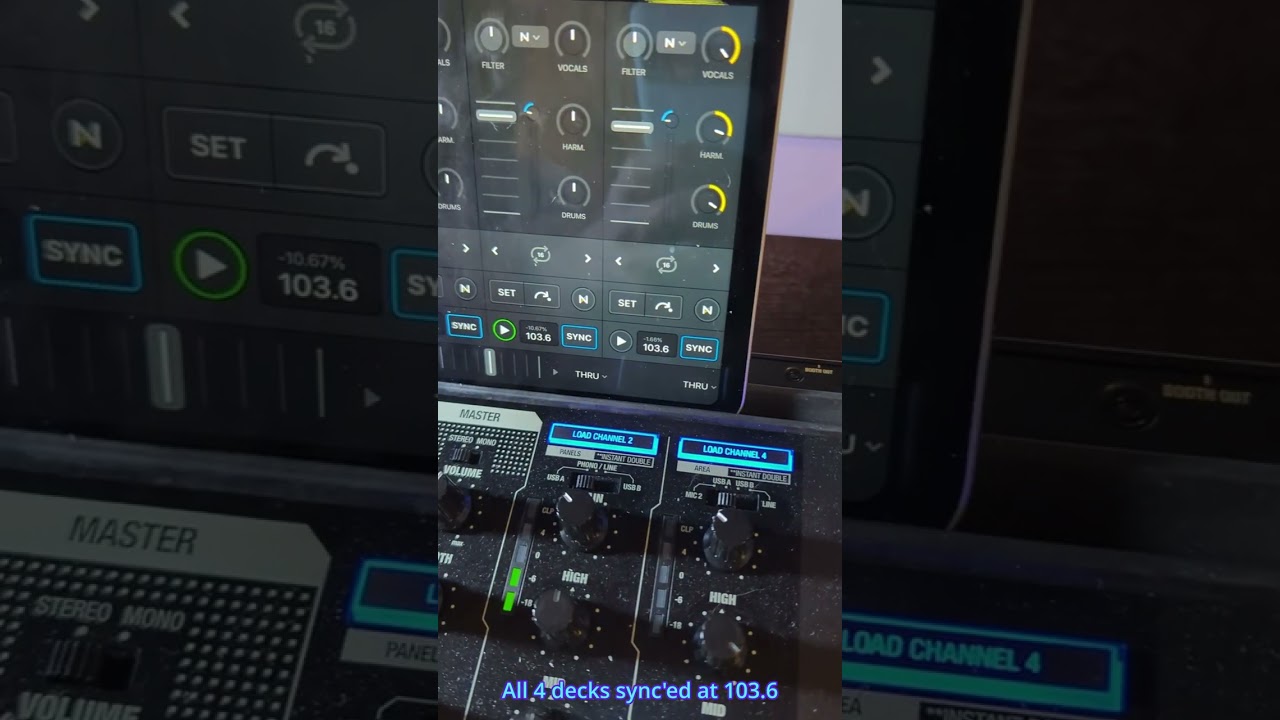 Thanks