Hey Tony_Jey,
It is possible.
When a user subscribes to Apple Music.
The user has the option to sync across devices.
If the user decides to do so, Apple will upload all the users' existing music to their server thus replacing any of the same tracks with higher quality and offline listening.
I choose to have this feature off because I'd rather sync through iTunes via Mac and am afraid of what would happen to my existing tracks.
If I buy a song in iTunes via an iPad,
when I open iTunes via Mac,
I download that song into I tunes via Mac.
Then when i connect the iPhone to the Mac, it will upload that song to the phone.
If the SYNC feature in Apple Music was ON in my devices, I would not have to go through this uploading.
I've been doing this for years.
As a matter of fact, I create smart playlist that will automatically put the new track in ALL devices.
NOTE: Djay will not play STREAMED music from Apple, only PURCHASED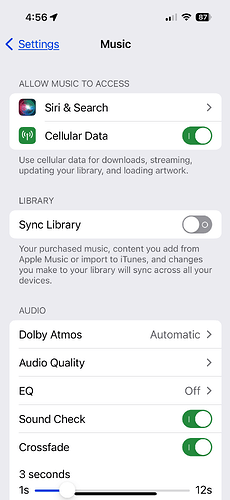 tracks.